History
This landscaping company's reputation is built on customer satisfaction
Earth and Turf Landscaping was established in 2010 and we've built our reputation on quality, professional workmanship, and customer satisfaction.
Since the beginning, we've always understood how important property is to a homeowner or business owner. We've understood the importance of a quality landscaping professional, and how we could help add value to your home or business. Over the years, our primary goal has remained the same: to focus on quality, not quantity. Our goal has always been to meet and exceed customer expectations by providing the best service each and every time we're called upon.
If you are looking for experienced, dependable & professional landscaping contractors, you'll be happy you found Earth & Turf Landscaping. We offer complete landscaping & maintenance solutions at unbeatable value.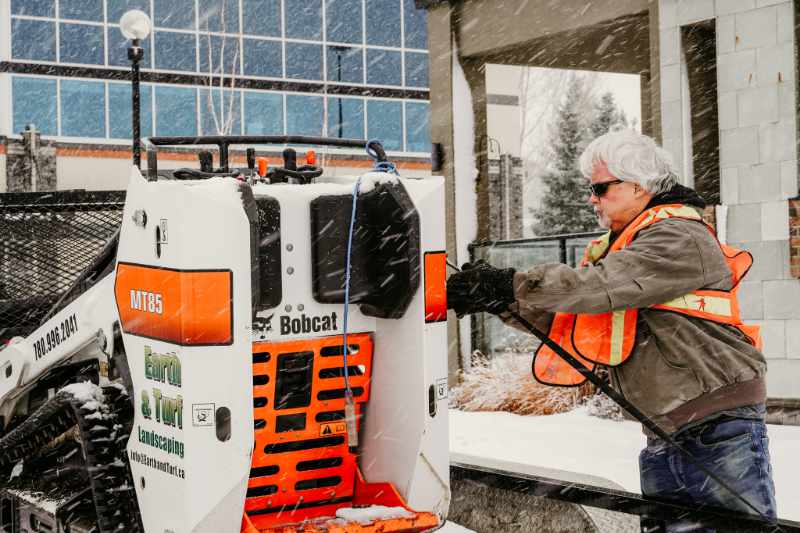 A reliable company needs a reliable leader – and ours is Blair Sehested.
Blair started Earth and Turf Landscaping back in 2010 and still plays an active role in the company. In fact, many customers are surprised and pleased to see the owner of the landscaping company arrive on the jobsite – it's an unexpected peace of mind knowing that any and all aspects of the landscaping project are overseen by the guy in charge of everything. Blair is a reliable and accountable business owner, who helps do whatever it takes to ensure a job is done properly, on time, and to the customers' satisfaction. It's not uncommon for Blair to immerse himself in each and every Earth and Turf project and perform a large chunk of the work himself. Whether it's fueling up equipment, clearing snow, planning, designing, or getting on his hands to lay sod, Blair leads his team by example and is always there to help answer questions from homeowners or commercial clients.