The summer is the perfect time to transform your dull garden into a relaxing oasis. If you're hosting a barbecue or tea party, you're going to need a beautiful landscape. Now is the time to get inspired with the warm weather approaching. Last year's trend was all about mounting pergolas, adding bird baths and growing your own food. While these will always be the trend, 2022 brings you excitement with solid colours, patchwork terraces and natural wildlife gardens.
Being outside improves our health and well-being by creating endorphins that help relieve discomfort and boost our mood
.
This summer, the horticultural trend is predicted to be huge with an increasing interest in creating outdoor sanctuaries. As a result of the pandemic, people are reflecting on their lives and how to take care of their gardens. It's beneficial to grow vegetables and fruits at home more than ever while store prices increase. They are beginning to see their garden as an extension of the house, an outdoor living room. Gardeners are starting to have a strong interest in saving the planet and reducing their carbon footprint. This summer, you will see more gardeners adopt this new habit by being planet-friendly and picking out peat-free compost. Whether you want to freshen up or go for a completely new look, we can help!
Here are the most prominent trends to look out for this summer 2022.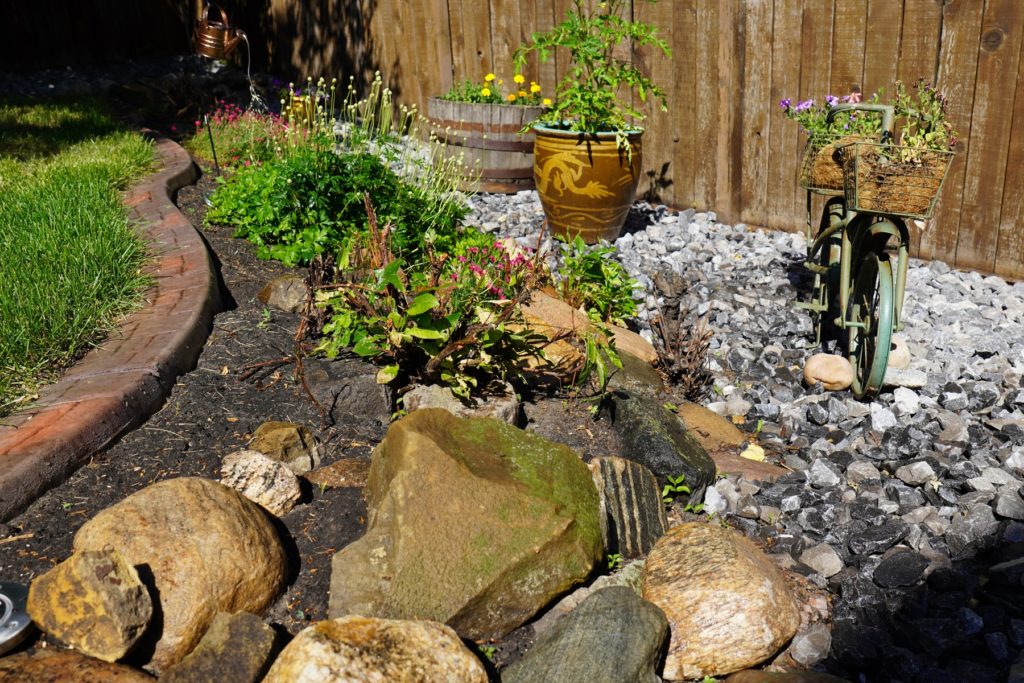 Green Walls
A green wall is a vibrant way to incorporate plants and greenery indoors and out. Most living walls come with a water delivery system. They provide a healthy growing environment for plants. A blank wall can be transformed into a residing floral and plant display, which can be made of either ornamental or edible plants.
The benefits of having a green wall include:
Privacy

Sound-proof

Air purifying

Decorative disguise
Plants that are popular for green walls include:
Pachysandra

Gaillardia

Thyme

S

trawberries

Honeysuckle

Hops
Curves
Moving away from linear lines will give a garden a softer, organic fluid shape. Using curves creates a calming and relaxing atmosphere by softening harsh lines created by boundaries. Curves can be used to design garden paths, lawns, garden walls, raised beds and borders. No more straight lines!
Garden Gyms
The fact that we are spending more time at home means that outside gyms are becoming more popular, making exercising more appealing. Since it's on your doorstep, there is no need to worry about a gym membership.
Sunset Colours
Using fresh colours outdoors can help set the energy. Coral reds add freshness and softness to the garden, while mint greens and blues add more vibrancy. The addition of pastels and soft colours can infuse your garden with a new sense of vitality.
Patchwork Terraces
Plants woven into paving and large stone areas soften the look of the space and add more greenery. By leaving gravel gaps in between pavers or self-seeding plants, it will allow nature to control the patterns. Other benefits of patchwork terraces include:
A safe spot for pets to enjoy

An entertaining spot

Has an aesthetic appeal
Bark
Bark is a natural material and a huge trend this summer. It provides great drainage and is ideal for plants. It's an affordable way to add some texture to the garden. Bark works well for paths, play areas and flower beds. While finishing off your garden in style, you can create a visual background that will allow your plants and flowers to shine through.
Ponds
Ponds are a great way to add local wildlife and general enjoyment to the garden. This year 2022 is all about being natural. Water is very calming, fascinating to watch and adds a whole new dimension to life.
An ideal location for a pond is:
Your pond should be located in a sunny area to attract a variety of wildlife

Ponds should be dug away from trees and shrubs so that leaves won't accumulate in them

Amphibians like the cover of long grass after swimming, so allow it to grow nearby
Low Carbon Gardening
We all try to reduce our carbon footprint and avoid harming the environment. Growing long-live plants such as layering trees, shrubs and perennials is a great help as it means less replanting and fewer materials are being used. You can also harvest rainwater by making a rain garden. Making your own compost can also help create healthy soil and lessen greenhouse gasses.
Balcony Gardens
Tiny gardens are beautiful and functional. But, even if you don't have much room, you can still transform your balcony into a garden sanctuary. Step away from the hustle and bustle of city life, and onto a patio surrounded by nature. Potted plants in various colours will instantly bring your space to life, and layering plants and evergreens will add dimension to smaller spaces.
WE'RE A PREMIER LANDSCAPING COMPANY IN EDMONTON
Whatever you choose, Earth and Turf is here to help you make the most of your garden. We have all the accessories you need, from lightning to decorative rocks. We specialize in complete transformations of residential and commercial properties around Edmonton. Contact us today for a custom quote or learn more on how we can help bring your garden up to trend.