Snow Removal
Expert commercial snow removal services in Edmonton
Thousands of people in the Edmonton and area are injured every year after slipping on ice. As a business owner, you need to make sure your property is safe for customers to visit and a safe working environment for your employees. You know you need to remove snow and ice from your walkways and parking lot. That doesn't mean you should take out the shovel and do it yourself! There are many reasons it's advisable for business owners to invest in snow removal services.
We love what we do – including snow removal! We have the shovels, snow blowers, and man power to get the job done right and right away the first time. We strictly provide only commercial snow clearing services to Edmonton and surrounding areas. Prefer to handle Edmonton snow removal yourself? Read our 6 tips for easy snow removal.
The safety of staff and visitors is paramount for any business or organization, but heavy snow or ice can leave the car-parks and footpaths around your site a potential slipping hazard.
We understand the implications and impact that snow can bring whatever the size of your business or organization.
Why You Need Commercial Snow Removal
When looking for a snow removal company for commercial areas, Earth and Turf offers the best service for the best price. Finding the most reliable company to clear your snow this winter is essential to keep your employees and customers safe! By taking care of the snow removal in your commercial area, you are showing your customers you care and are ready to serve them!
A sign in snowy weather may not let potential customers know that your business is open. Especially if there is snow blocking the way. Clearing a simple pathway will indicate to customers that your business is fully operational. A snow-free path allows customers to come inside to browse your goods instead of just walking by.
For more information on how to take care of your property during the cold winter months, click here.
Hiring the Best Snow Removal Company in Edmonton
While city services make it out as soon as possible to clear roads and major thoroughfares, in many Canadian neighbourhoods homeowners are responsible for clearing the ice and snow from sidewalks adjacent to their properties within a certain amount of time after a snowfall. Additionally, clearing ice and snow from surfaces that people use to access your home will make it safer for everyone.
To find out if you are hiring the best snow removal company ask yourself these few questions.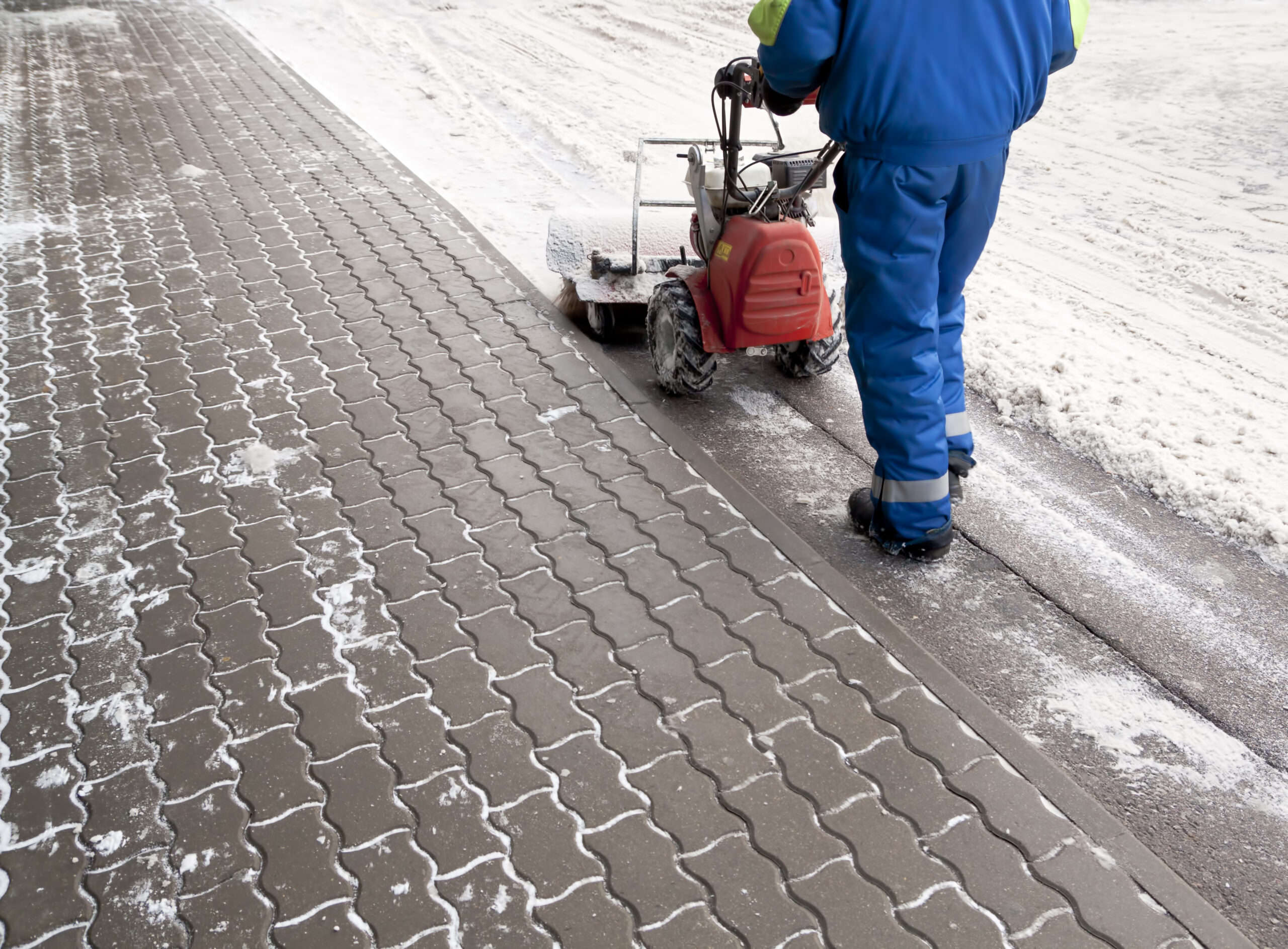 Our snow removal services include:
Parking Lot Push and Pile
Offsite Haul Away
Monthly Sidewalk Service
Parking Lot Sanding and Rock Chip Spreading
Ice Melt
Request a Snow Removal Quote